Saint Petersburg Private Wealth Forum
Since 2011, The Russian Private Wealth Forum provides a unique networking platform for International Financial Service Providers to meet Russian Private Bankers, Family Offices and HNWIs. WELCOME NETWORKING RECEPTION Join International forum delegates and Sponsors as well as Russian bankers, lawyers and family offices at the Welcome Networking Reception and Dinner.
Forum Topics
• De-Offshorization and CFC laws
• Trends in Economic Citizenship
• Investment Opportunities in Real Estate
• Asset Structuring & Protection
• Planning for Retirement & Succession
• Hedge Funds & Alternative Investments
• Cryptocurrencies: Bitcoin & Co.
• Asset Allocation for Private Clients
• Taxation for Global HNWIs
Top Reasons To Attend
• Unrivalled Networking Opportunity
• Access to Russian HNWIs & Family Offices
• Established meeting point for Russian Family Offices, law firms and Private Banks
• Unique source of expertise on Taxation, Asset Structuring & Economic Citizenship for Russian HNWIs
• Must-attend event for all financial service providers who are active in Russia.

Forum Program
Previous Forum Photos

View all
Videos from Previous Conference
Past Event Partners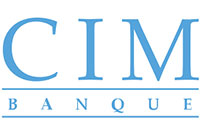 Past Event Media Partners
Past Event Speakers
Andreas Santis
Director
Leptos Group
Julia Khodorova
Head Consultant
CAF
Vladimir Kirichenko
Head of Pafilia
Property Developers
LTD Representative Office
in Russia and CIS
Svetlana Lavrova
Executive Director
Endowment
European University
of St.Peterburg
Kirill Nikolaev
Managing Partner
NiCa Multy Family Office
Ludmila Panteleeva
Head of
Lifestyle Sberbank
Private Banking
Andrey Shpak
Deptuty Head
WTC Skolkovo
Aleksandr Voronov
Business Development Director
NTL Trust
Maxim Simonov
Head Of Tax
Duvernoix Law
Dmitry Osipov
CEO
Veles Trust
Natalia Demina
Head of Private Wealth Practice
Maxima Legal Law Firm
Natalia Van
Business Development Director
Russia CS Global Partners
Victor Kalgin
(CFA)
Partner at KPMG
Ivan Petrovic
Managing Director
APEX Montenegro
German Moyzhes
Managing Partner
Avers Group Germany
George Chrysochos
CEO
Cyfield Group
Organizers
Hansa Fincon is a provider of marketing and consulting services for the financial industry. The company focuses on so-called 'hidden markets' and supports Western financial companies in creating new partnerships and distribution channels. In the last 8 years, Hansa Fincon organized events, Roadshows and fact finding missions for governments, international organizations, businesses and financial institutions in Russia, Azerbaijan, Kazakhstan, Georgia, Germany, Morocco, Spain, Gibraltar and Switzerland.